The Widget Stampede Continues at CES: Yahoo! Connected TV + Palm Pre
The two top stories at CES were both about new widget platforms:
Yahoo! Connected TV
and the
Palm Pre
. The capability to distribute your content as widgets onto more and more devices is growing and as more of these devices become available, it's only going to get more complicated.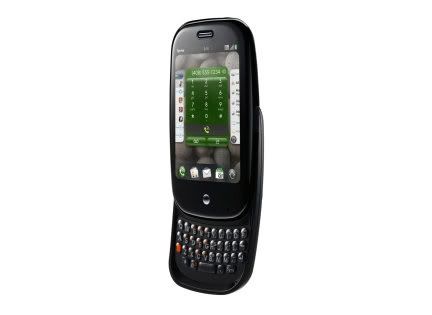 The Palm Pre is a gorgeous new phone with multitasking applications and an actual keyboard. It looks like it is a generation ahead of the iPhone and the Android G1. What is really exciting about the Palm Pre is that its widgets — Apple calls them "apps" — are built using derivatives of standard web API's like HTML and CSS, so you don't have to learn weird API's like the iPhone or Android in order to create a widget for it. It is a much lower bar, though it is still a bit of a pain since it is not a standard web page. I predict the Pre will give the iPhone a run for its money not only in terms of numbers of people who prefer keyboards, but also the number of widgets available.
Yahoo! Connected TV is a really cool technology where integrated into the actual TV are the services people today are using set-top boxes like the AppleTV for, such as streaming video, photos, and music. With the Connected TV widget feature, a user can add widgets from a content producer right on their television's screen, just like they add a widget to their iGoogle home page or Facebook profile. Such TV widgets include real-time stats on your fantasy league as you are watching a football game and recipe lookups as you watch Food TV. Yahoo! Connected TVs is also based on a customized HTML derivative, not an exclusive API.
I think we can make out two trends here:
(1) Widgets platforms are multiplying at a fast pace, offering huge opportunities for content producers to engage their audiences wherever they are — their iGoogle homepage, on their favorite social network, on the go with their phone, and now in front of their TV.
(2) Most of these widget platforms use a derivative of HTML with hooks into native features like newsfeed updates and multiple form factors, Facebook's FBML and Google's OpenSocial being the most pre-eminent examples. It is a huge effort to create a version for each destination, a problem iWidgets has solved with our WidgetWORA technology.
Adding more handsets and now TV's to the widget mix will make 2009 a very interesting year indeed.